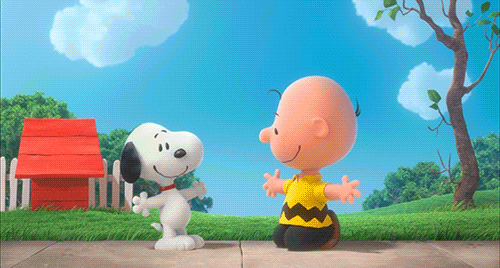 In any class, it can be difficult to cater to the variety of needs in the classroom. Currently, I have students who range from 1st-grade to 8th-grade reading levels. It is incredibly difficult to instruct a lesson that is meaningful to all of the students in my classroom.
In my last post, I referred to the importance of asking for help. This is something I have treasured this year, along with my incredible resource team. Often times, it can be easy to just let the resource teachers do their jobs and then cut down work for the students who get pulled out of the classroom, however, it is more helpful to partner with those teachers to assist in the support and success of those students.
In this post, I will be sharing the best ways to support students by partnering with other educators in your school.
---
Recently, I have felt defeated. I have quite a few students struggling with content in my classroom. They are not on grade level, which prevents them from acquiring and building on their current knowledge. Some of these students do receive services and I don't feel like I have been making the best use of their learning time in my classroom. Since I have the most incredible coworkers, I have reached out to them and received an incredible amount of support.
After seeking advice from a coworker, I was provided with some amazing tips that can go a long way in the classroom. My coworker, Brittany is a gifted special education teacher and a wonderful friend. She has gone above and beyond to help me. I asked her a few questions regarding how regular education teachers can work with the sped teachers to ensure student success. Below you will find the questions and my interpretation of her responses.
How can a homeroom teacher best partner with the sped teacher to best support students?
Communication, communication, communication. Without communicating, there is no working together and not any concern for student success. When I asked Brittany about this, she emphasized that asking for help is always acceptable. Brittany said, "Modification and accommodation should be provided to the students and a lot of teachers struggle with how to do that (know that it is okay to ask for help and that we aren't judging)."
Fortunately, I had a good relationship with Brittany before asking for help so I felt very comfortable reaching out to her for support. As teachers, we need to remember why we are doing what we are doing. It is all for the kids. So sometimes you just have to admit your shortcomings and reach out to someone who has some better insight. If your sped team is as incredible as mine, then you have an amazing resource to use.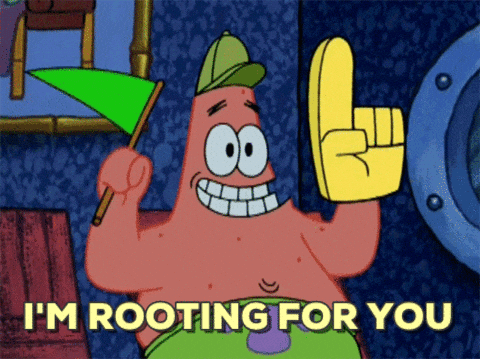 What resources can a homeroom teacher use to support a struggling reader?
In my class, I have reached out frequently to find resources to support my students in their reading. As I said, I have a wide range of reading levels in my classroom. This makes our daily activities difficult as we are not all ready to work on the same things in reading. Some of my students need a challenge, while others are still working on identifying vowel sounds.
Brittany and Shannon (the other sped teacher in our building) have provided so much support for me in this area. One resource that has been extremely beneficial is Teach Your Monster to Read. This resource allows students to work on their letter sounds as well as their understanding of words. This tool can be used in both the regular and sped classrooms to support student fluency in reading.
Brittany also provided some other amazing resources. By allowing students to tap out words, they are able to focus on using their decoding skills to understand and read the text. In addition to this resource, have letter cards for your students who struggle with the letter sounds to look at when they struggle. For students who dislike reading, use a time to support them. Have them read for 5 minutes and then break for 2 minutes. I have used these strategies in my own classroom and seen incredible success.
What resources can a homeroom teacher use to support a student struggling with math?
It can be very difficult to support all your students when you have a curriculum to get through and you don't want to leave any students behind. I had a conversation with my mentor the other day in regards to this topic. She mentioned how yes, it is important to teach the curriculum, but it is also important to give students what they need. This changed my perspective on how to teach such a diverse group of students. It isn't about getting all the students to the same level but improving their learning in math and understanding of concepts.
In addition to this revelation, Brittany provided some helpful advice. Ways to support students in mathematics involve touch math and using number lines. By providing students with a variety of strategies to use, you are also assisting in the success of your students' math understanding.
What resources can a homeroom teacher use to support a student struggling with behavior?
Time and time again, I have reached out to Brittany and Shannon for support with my students' behavior. They are always willing to help or at least offer support. Often times, when a student who receives services is having a behavior issue the sped teachers want to help. I truly treasure their support and guidance in these times.
Brittany provided some amazing advice when we discussed student behavior. Some tools that can be used to assist students with behavior issues are:
Building a relationship with the students.
Taking time and actually having a conversation with the student.
Allowing the student time to calm down.
Using social stories to support growth in behavior.
Providing a calm down corner or fidget area to help students calm down.
Brittany also uses timers in her room to help give students a specific amount of time to settle down. She also has them set a goal for their calm down time as well. Sometimes the goal is to think of a better option for their behavior or to realize what the problem was. I have used this many times with my students. In addition to this, Brittany suggested that sometimes students just need a different person to talk to besides their classroom teacher. Use your fellow teachers to help in this situation.
What would you like for a teacher to communicate with you as a student's sped teacher?
It can be hard to know exactly what the sped teacher in your building might need, but having conversations with them is very important. When you communicate with the other teachers in your building, you are able to grow as a teacher and help your students grow too. Ask your sped teacher what they want you to talk to them about or what information they would love to hear from you!
Brittany gave me the following list of things that your sped teacher might also be interested in knowing from you.
Spelling words or any other information that you are working on in the regular education setting that could be incorporated into your student's goals.
Schedule changes! Sped teachers want to know this so they can rearrange there schedule to still be able to meet with their students. My sped teachers mentioned that they want the students to be a part of the fun activities in the classroom! Don't be afraid to ask to keep those students for the activities.
Asking for support for students. Communicate student struggles or needs.
Any frequent behavior struggles so they can figure out any underlying issues and use social stories to help rectify issues.
SUCCESSES! Any success should be shared since students are working to improve in many areas.
What are some ways teachers can best partner with their sped teacher?
COLLABORATION and COMMUNICATION. Both of these things help so much with student success. As Brittany shared with me (and I agree), teachers should be willing to incorporate what their students are learning in the sped classroom in the regular classroom. In the same way, sped teachers want to incorporate what their students are learning in the regular classroom as well. Transferring their learning from classroom to classroom will assist in the students' understanding!
---
Teachers should be working together to solve problems in student understanding. It takes a village. Don't fight it. Communicate schedule changes or need for help. Use your resources to support student in their journey to success. When you fail to communicate or collaborate with the resource teacher at your school, then you are truly hurting the students that you intend to help. Lastly, treasure the resources you have at your school to support student understanding and success. I treasure my sped team as they continuously are showing support for my students and for me.